Liz Claiborne shares up on report of buyout talks
Liz Claiborne Inc shares rose as much as 21 percent on Friday after the Wall Street Journal reported that the clothier and retailer had held buyout talks with private equity.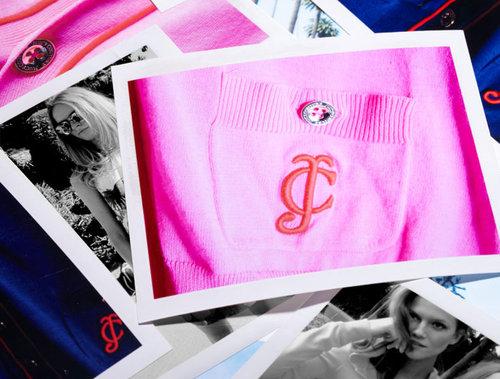 Photo: Juicy Couture
Citing unnamed sources, the newspaper reported that in recent months Claiborne had held discussions with several private equity firms about taking the company private for $20 per share. That would value the company, whose brands include Juicy Couture and Kate Spade, at $2 billion.
Claiborne shares closed up 12.9 percent at $13.36 on Friday after reaching $14.32, their highest since October 2008.
The newspaper reported that no formal auction was taking place.
A source familiar with the matter told Reuters on Friday that the company had been shopping itself last summer. It eventually sold most of its Mexx brand. The source said the company was not currently looking to sell itself.
The company said in a statement, "Our general policy is to not respond to rumors about our company. That said, in response to media reports today, there is currently no contemplation of any strategy for the company other than executing against the operating plan we have already discussed."
Even before the share price increase that followed the newspaper report, Claiborne's shares were expensive compared to those of rivals that are both manufacturers and retailers.
Based on Thursday's closing price of $11.83, Claiborne's shares were trading at 41.1 times estimated earnings, well above multiples of 11.2 for Jones Group (JNY.N), 15.3 for North Face parent VF Corp (VFC.N) and 20.8 for Ralph Lauren Corp (RL.N).
The companies have all benefited from a spike in consumer spending, with the most marked gains at their higher-end chains, such as Claiborne's kate spade and Jones' Stuart Weitzman.
The Wall Street Journal reported that buyout firms KKR & Co (KKR.N), Permira Advisers LLP and Warburg Pincus LLC had previously been interested in Claiborne and still were. Permira and Warburg declined to comment, while a KKR spokeswoman did not immediately respond to a request for comment.
In the last few years, Liz Claiborne has sold off many brands, including its namesake, which it sold to J.C. Penney Co Inc (JCP.N) last year, to decrease its debt and focus on brands it thinks have the most potential.
In November, the company broke a streak of 15 straight quarterly losses.
Improvements in its finances and sales gains at its kate spade and Lucky Brand chains have propelled Liz Claiborne shares in the last few months.
Still, sales fell 15.4 percent during the holiday quarter at Juicy Couture, its biggest brand. Chief Executive William McComb said last month that sales would improve in the second half of the year.
Claiborne, which is due to change its name in May to Fifth & Pacific Cos, has also made changes to its executive suite. Earlier this month, it named George Carrara, a former Tommy Hilfiger executive, as its new finance and operations chief effective April 2.
© Thomson Reuters 2023 All rights reserved.