Lollipops pops off to London
The French accessories and jewellery brand Lollipops has plans to open two directly operated stores in London in the coming weeks. The first store will be opening its doors this mid-August in Covent Garden with 592 square feet (55 square metres) of retail space. The second Lollipops shop, smaller in surface area, inaugurates this September, in Spitalfields, London.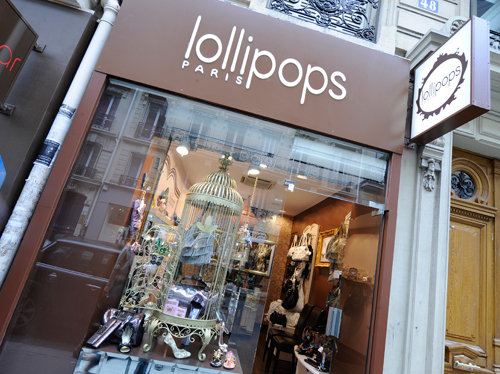 A Lollipops boutique in Paris - Photo: Pixel formula.
Both addresses are first-time coordinates in England for the French accesories and jewellery brand Lollipops who all ready distributes in 20 countries. Its retail expansion continues forward via franchises as well as with direct stores. Today, Lollipops operates 25 stores in France and 87 around the world.
According to a Lollipops' source, the brand will soon launch its own prêt-à-porter line, but no details were disclosed as to when and where.
Copyright © 2023 FashionNetwork.com All rights reserved.