Lululemon CEO says looked at buying Athleta
TORONTO, Sept 23 (Reuters) - Lululemon Athletica Inc , the women's workout clothing retailer, had considered buying U.S.-based Athleta Inc as a way to begin selling its products on the Internet, its chief executive said on Tuesday, but ultimately decided to go with an e-commerce site of its own.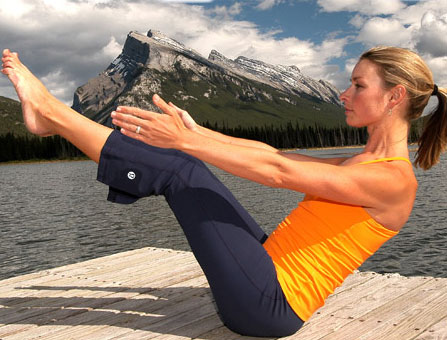 Lululemon Athletica
"We did look at Athleta as a potential to enter into the e-commerce arena," Christine Day said during an investment conference presentation.
Her comments came on the same day that Gap Inc announced it was paying $150 million in cash for Athleta to capture a larger part of the growing women's sports clothing market in the United States.
Day said that upon looking more closely at Athleta, Lululemon saw that a large portion of the company's business came from tennis, golf, shoe and swimwear products, which Lululemon does not target.
"So, for us, buying those sales wasn't worth the payback," she said. "We felt it was a smarter strategy for us to go out and build our own e-commerce channel."
Lululemon plans to launch its e-commerce website in the next 12 months. Parts of it will be kept in-house, while underlying e-commerce and order fulfillment technology will be outsourced.
The Vancouver, British Columbia-based company's performance has been strong of late. Earlier this month, it defied a tough retail market and reported a sharp jump in quarterly profit, crediting an expansion of its chain of yoga-inspired clothing stores.
Lululemon shares fell 31 Canadian cents to close at C$24.12 on the Toronto Stock Exchange on Tuesday.
($1=$1.04 Canadian) (Reporting by Wojtek Dabrowski; editing by Rob Wilson)
© Thomson Reuters 2022 All rights reserved.