Lululemon faces competition for women's market
Nov 2 (Reuters) - Lululemon Athletica's (LLL.TO) (LULU.O) grassroots advertising strategy and business model, which marries fashion with function and lifestyle, has helped differentiate it from competitors and helped its dominance in a lucrative niche market.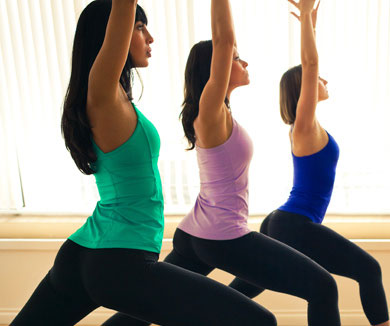 Lululemon yoga wear
Here are some of its competitors and how they compete.
GAP
Lululemon's fashion appeal means it also competes with fashion brands like Gap (GPS.N). Gap launched their GapBodyFit line in September. In 2008, it also bought e-commerce fitness apparel brand, Athleta, which opened its first bricks-and-mortar store this year in California.
LOLE
Montreal-based Lole, which sells its products through big retail outlets across North America, recently opened its own boutique store in Montreal. Atelier Lole offers fitness classes as well, and Lole plans to open 30 to 40 North American stores next year, according to media. Lululemon expects to open 20 to 25 outlets in 2011.
NIKE
Nike (NKE.N) is the largest player in the global athletic shoe and clothing market.
UNDER ARMOUR
Sportswear maker Under Armour (UA.N) is a fast growing company whose shares have gained roughly 35 percent since late August. It has made an effort to broaden its clientele, including reaching more women. Chief Executive Kevin Plank said earlier this year that he could see sales to women eventually outpacing sales of men's items.
VF CORP
VF Corp (VFC.N) is the company behind the North Face, Wrangler and Nautica brands. It also owns Lucy, a women's fitness and yogawear chain with a similar number of stores as Lululemon in the United States.
(Reporting by Solarina Ho; Editing by Frank McGurty)
© Thomson Reuters 2023 All rights reserved.