Luxottica beats forecast with record Q2 net profit
July 25 - Italy's Luxottica , the world's biggest premium eyewear maker, beat forecasts with a record second-quarter net profit, despite the impact of a weak dollar on its North American sales.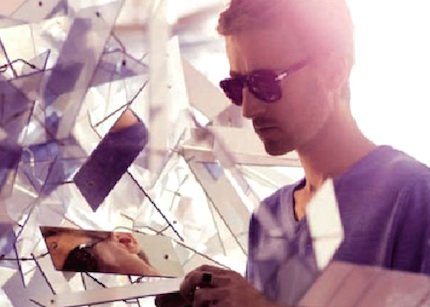 Persol eyewear, owned by Luxottica
The maker of Ray-Ban and Oakley sunglasses said on Monday strong demand for luxury brands such as Prada and Burberry helped second-quarter revenue grow 2.4 percent to 1.63 million euros ($2.34 billion) at current exchange rates.
Revenue came at the high end of a range forecast by analysts polled by Thomson Reuters I/B/E/S.
However, sales would have risen 9.5 percent without the impact of a weak dollar against the euro. United States and Canada account for around 60 percent of the group's revenue.
"We strongly believe that these results provide an excellent basis for us to look with confidence to the second half of the year," Chief Executive Officer Andrea Guerra said in the results statement, released after markets closed.
Net profit was up 8 percent to a company record of 162 million euros, above analysts' average forecast.
Luxottica is boosting its presence in Latin America, a key retail market. This year, the group bought two Mexican chains and took control of optical retailer Multiopticas International.
UBS upgraded its rating on Luxottica stock to "buy" from "neutral" this month, while Cheuvreux raised its rating to "selected list" from "outperform" on Monday, citing prospects for new acquisitions in both emerging and mature markets.
Strong demand for luxury goods prompted Hermes to lift its sales forecast for the year last week.
Shares closed up 0.8 percent at 22.35 euros on Monday, outperforming Milan's blue-chip index , which closed down 2.5 percent.
(Editing by Will Waterman)
© Thomson Reuters 2023 All rights reserved.