LVMH says emerging markets steady,Vuitton starts Oct well
PARIS (Reuters) - French luxury goods group LVMH said on Friday, October 10th that it saw no worrying trends in emerging markets in the third quarter and that Louis Vuitton brand sales rose sharply in the first week of October.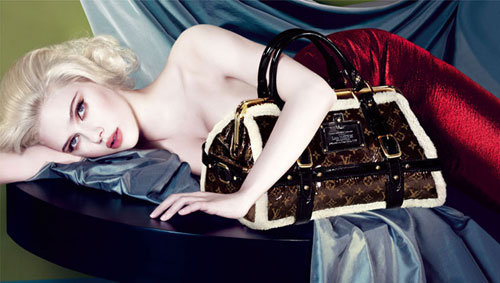 Louis Vuitton 2008
September group revenue was "clearly better" than August's, chief financial officer Jean-Jacques Guiony told a conference call on Thursday's third-quarter sales report.
LVMH shares bucked the downward market trend on Friday to end up 0.48 percent at 51.53 euros while the Paris benchmark CAC-40 index closed down 7.73 percent at 3,176.49.
Guiony said it was "still too early" to give LVMH group's revenue trends for October to date, but revealed that sales at the Louis Vuitton business, famous for its expensive luggage, rose 12 percent last week.
He added that in August, Singapore and Hong Kong sales were "a little bit weak" but that "sales in Russia went extremely well."
Asked if LVMH is currently planning any acquisitions, he said "everyone dreams of acquisitions at the bottom of the cycle" but that "nothing is more difficult."
(Reporting by Juliette Rouillon; writing by Matt Gil; Editing by David Cowell)
© Thomson Reuters 2023 All rights reserved.