LVMH sees strong watch sales growth in China
HONG KONG, Dec 21 (Reuters) - French luxury goods maker LVMH (LVMH.PA) expects strong growth for its watches and jewellery in China next year, as it seeks a stronger foothold in the country's third-tier cities, the North Asia head of the company's watch and jewellery unit said on Monday 21 December.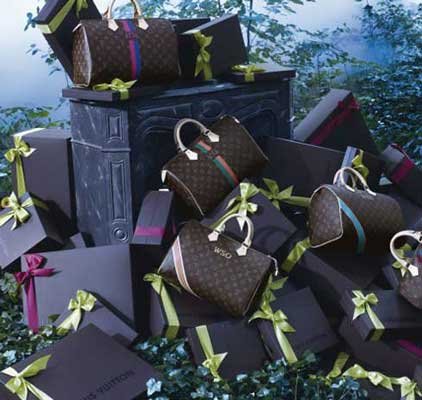 Louis Vuitton
Global demand for luxury goods rebounded quickly after taking a blow early this year from the global financial crisis. Growth in China slowed earlier this year, but had begun to accelerate, Jean-Marc Lacave, North Asia chief executive for LVMH Watch & Jewellery, told Reuters in an interview.
"If things stay roughly as they are now, based on what we've seen in the last four to five months, we are talking very significant growth next year," he said, declining to be more specific or to comment on revenue levels.
Products from LVMH's watch and jewellery unit are available at about 100 points of sale in China.
LVMH aimed to strengthen its presence in third- and forth-tier cities in China to gain market share, Lacave said.
LVMH holds about a 7.5 percent stake in China-focused luxury watch retailer Xinyu Hengdeli Holdings Ltd (3389.HK), its China's watch retail business partner.
(Reporting by Fion Li; Editing by Chris Lewis)
© Thomson Reuters 2022 All rights reserved.