M&S to launch in-store bank in July, backed by HSBC
British retailer Marks & Spencer Plc said on Friday it planned to launch an in-store banking service next month, backed by Europe's biggest bank, HSBC, providing a fresh competitor for the country's established high street banks.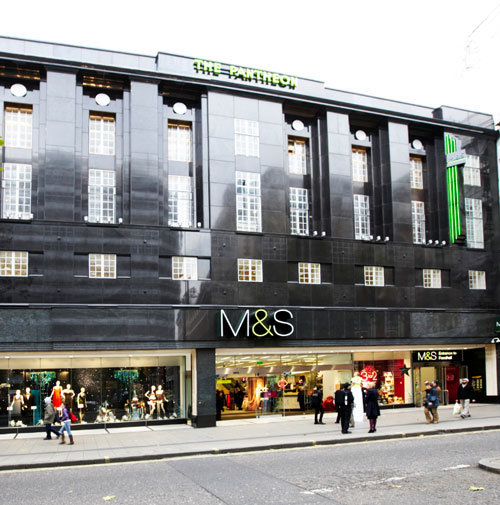 Photo: Marks & Spencer
The group said 50 M&S Bank branches will open in M&S stores across the UK over the next two years, with the first branch scheduled to open in July at its flagship Marble Arch store in London.
Rival British retailers Tesco and J Sainsbury, have also moved into banking in recent years although Tesco said in February it had delayed the launch of a current account service until next year.
M&S said current accounts would be made available from autumn 2012 and customers can pre-register their interest in July. Mortgages will be offered by the bank at a later date.
"Branches will be open twice as long as traditional high street banks; mirroring M&S store opening hours and enabling customers to bank while they shop, seven days a week," M&S said in a statement.
Britain's retail banking sector is dominated by Lloyds, Royal Bank of Scotland, HSBC, Barclays and Santander UK.
M&S already offers limited financial services through M&S Money, having first ventured into personal finance in 1985.
However, it was last major British retailer to take credit card payments, only accepting them in 2000 in a bid to revive flagging sales.
Shares in Marks & Spencer were down 0.1 percent to 340.2 pence at 0930 BST.
© Thomson Reuters 2023 All rights reserved.