Magdus organises its symposium for the 7th and 8th of April 2010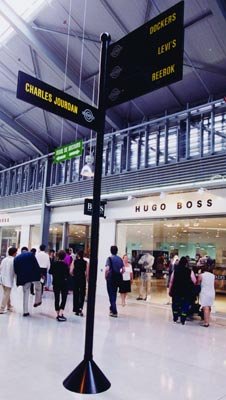 Marques Avenue à Troyes
Based in Troyes, France, the European Observatory of Multibrand Stores and Factory Outlets (Magdus) is organising its fourth symposium from 7-8 April 2010. Whilst the general economic climate remains difficult, factory outlets seem to be in fine health at the moment.
A study by Magdus highlights that "the deterioration of the economic context seems to be beneficial to multibrand stores". In short, consumers are looking for the best price without compromising on quality. In Europe, around twenty multibrand stores are due to open this year. At the end of 2009, the continent had 175 multibrand retail stores, up from 75 in 2000. The symposium in Troyes will consider a number of themes relevant to factory outlets: tourist shopping, new strategies to revitalise the concept, the key ideas to successfully open an outlet, stocks...
Sign up for the event and more information can be found at www.magdus2010.com.
Copyright © 2023 FashionNetwork.com All rights reserved.