Man to be joined by Woman at next Paris fashion week
Man was looking to take its time, but demand has caught up with the young menswear trade fair. Whilst its second edition takes place in Paris in just a few days and its New York edition shortly after, its team is already working on another project: as of next September, Man will have a little sister, logically christened Women. Founders Antoine Floch (ex Rendez-Vous), Olivier Migda and Romain Bernardie have apparently already found a venue in their stomping ground, the Marais area of Paris.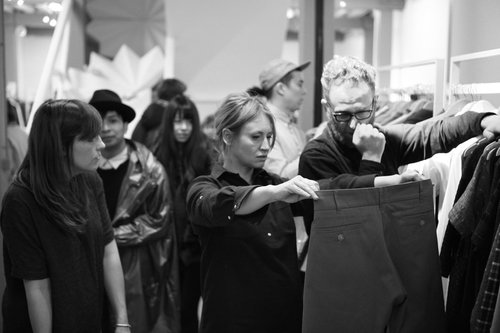 Man's first edition, in autumn 2011 / Photo: Man
Around 30 brands are expected to take part in this new event at Man's second edition, between 28th and 30th September. Around half have already confirmed their participation, some of whom took advantage of a dry-run last March: Man's teams in fact organized at the last minute a small showroom for some brands that had been in search of a womenswear equivalent since Rendez-Vous closed down in the autumn. For the time being, unlike Man, Woman is not expected to have a New York edition.
Copyright © 2023 FashionNetwork.com All rights reserved.