Marks & Spencer to replace Esprit on Champs-Elysées avenue
Marks & Spencer is getting ready to make a big comeback to Paris, and the location for the new store could be no other than the Avenue des Champs-Élysées. The British retailer is going to replace the space currently occupied by Esprit on the beautiful avenue, which the latter has decided to leave. Last week, Esprit's committee gave a favourable opinion in regards to the move and also the transfer of the store's staff to Marks & Spencer.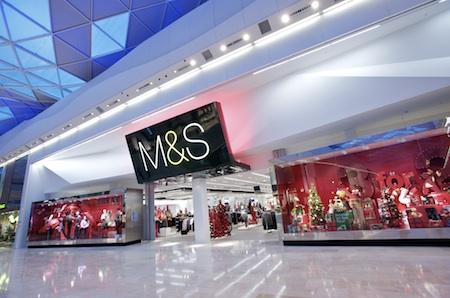 Marks & Spencer in Westfield
According to our sources, the British retailer still has one small problem to solve: to obtain permission from Italian insurer Generali to sell food products. Either way, nothing would stop the retailer from investing on the 3-floor store and its 1400 m² (4593 sq.ft.) of floor space.
The new store could be opening as soon as the third quarter of 2011, but it is not the only one expected in Paris this year. American brand Banana Republic is equally preparing the grounds for its arrival at Rond-Point des Champs-Elysées, with a possible opening in October /November, while Abercrombie & Fitch is ready to open its flagship in May. Zara also has plans to open on the Champs-Élysées avenue and take up the space previously occupied by Natalys.
Copyright © 2023 FashionNetwork.com All rights reserved.