Matalan's loan, bond refinancing finances dividend
By Alasdair Reilly and Tessa Walsh
LONDON, March 8 (Reuters) - British budget fashion retailer Matalan's planned loan and high-yield bond refinancing will pay owner John Hargreaves a dividend of around 250 million pounds ($379 million), banking sources said on Monday 8 March.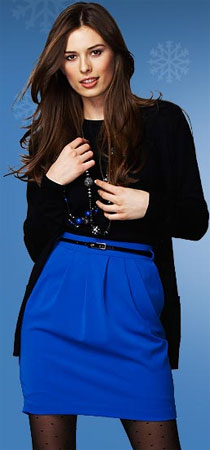 Photo: www.matalan.co.uk
Funds from the 250 million pound loan and a planned 225 million pound high-yield bond will be used to repay existing debt and the surplus will finance the dividend, a banker close to the deal said.
Borrowing to finance dividends was common when the credit markets peaked in 2007 but has not been seen in the European leveraged market since July 2009, when Italian telecom Wind Telecomunicazione's high yield bond refinanced its payment in kind (PIK) loan, he said.
The 250 million pound dividend from the loan and the high-yield bond is possible due to Matalan's strong business performance and low leverage of 1 times senior and 2.5 times total debt, the source said.
The refinancing will allow founder and owner John Hargreaves to take money out of the business while retaining ownership.
Matalan was expected to be sold to a private equity firm in an auction but the process was halted in February.
LOAN LAUNCHED
The loan was launched to a wider group of existing lenders and some new investors on Monday 8 March by sole bookrunner Goldman Sachs and mandated lead arranger Lloyds with an undisclosed fee.
The high-yield bond has yet to be launched but will also be led by Goldman Sachs, the source said.
The loan comprises 250 million pounds of drawn debt and is structured as a six-year term loan paying 500 basis points (bps) over LIBOR and a 50 million revolving credit facility, three other sources said.
Private equity houses including CVC, TPG and Advent International were interested in bidding for Matalan last year but offers that came in were not high enough to tempt Hargreaves to sell, a source close to the sale told Reuters at the time.
Hargreaves took Matalan private for 817 million pounds in 2006 in a deal backed by a 500 million pounds loan arranged by Kaupthing. ($1=.6590 Pound) (Editing by Karen Foster)
© Thomson Reuters 2022 All rights reserved.