Matthew Williamson to launch bridal collection at White Gallery
White Gallery London, an international trade fair for bridal wear and accessories, has just announced that Matthew Williamson will launch his Bridal 2011 Collection at its event in May 2011. The English fashion designer has won awards such as Red Carpet Designer of the Year at the British Fashion Awards in 2008, as well as Elle Designer of the Year in 2004.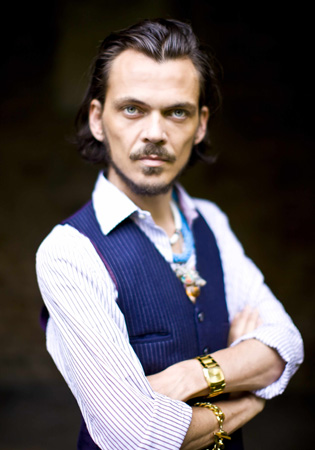 Matthew Williamson
After graduating from Central St Martins in 1994 with a BA in Fashion Design and Printed Textiles, Matthew Willaimson's collections have continued to gain momentum and today he is known as one of the UK's leading designer talents. Following the success of his former Bridal Spring/Summer 2010 collection designed exclusively for Net-a-Porter, 2011 will see the launch of the complete bridal range. The collection will be showcased exclusively at White Gallery London on the catwalk show and also on a stand where buyers and retailers from around the globe are invited to preview.
Fong Ee, a spokeseperson from Matthew Williamson, commented on the new launch: "Elements of the designer's signature style, such as embroidery and intricate beadwork, are re-worked to create a collection with an elegant, yet bohemian spirit."
"They [the designs] also feature a high level of craftsmanship, which is evident through the fine embroidery, ornate beading and use of luxurious fabrics."
Showing alongside Matthew Williamson Bridal are exclusive designs from; Alan Hannah, Anoushka G, Blue Bridalwear, Gemy Couture Bridal, Halo Designs & Co, Hollywood Dreams, Intersposa SA, Johanna Hehir, Katzi Jewellery, Lea-Ann Belter Bridal Ltd, Lyn Ashworth, Matthew Williamson, Olivia Couture, One & Only Bridalwear, Pepe Botella S.L, Polly Edwards Tiaras & Headdresses, Rachel Simpson, Ritva Westenius, Sassi Holford, Stewart Parvin, Ugo Zaldi, Vivien Sheriff Millinery, West End Designs (London) Ltd.
Copyright © 2023 FashionNetwork.com All rights reserved.