Michael Kors China names Patrick Lee president
The American ready-to-wear line has picked the next president for its business in China from LVMH's team. Former CEO at Christian Dior Couture and Parfums, Patrick Lee is now going to lead Michael Kors development in the Asia-Pacific region, including China, Hong Kong, Macao and Taiwan. The expansion will entail the launch of 50 new points of sale, from boutiques to shop-in-shops, in these countries over the next five years.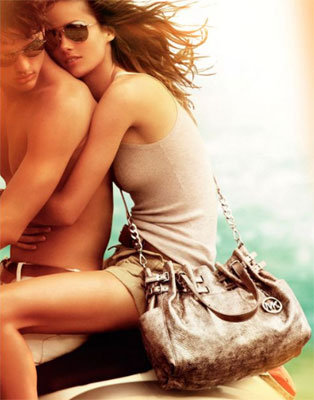 Michael Kors Spring/Summer 2011 campaign
The industry veteran spent the last ten years working for LVMH and played various roles at the core of the business. Prior to this, Mr. Lee worked for Pepsi-Cola, Johnson & Johnson and Revelon, where he led the establishment of these brands in the Asia-Pacific zone.
"China is a top priority for us", Michael Kors CEO John D. Idol commented. The retail strategy to be used in China will be parallel to the one implemented by the company in the rest of the world.
Founded in 1981, Michael Kors has been expanding internationally since 2006. By the end of 2011, the brand expects to have stores in Hong Kong, Macao, Malaysia and Singapore, without mentioning the ones that it already operates in Japan, Korea and in the Philippines. The company's store-network is expected to reach 300 units by the end of 2012.
Copyright © 2023 FashionNetwork.com All rights reserved.