Milano Unica continues to be popular among foreign visitors
Attended by a total of 21,400 visitors, the 13th edition of Milano Unica saw a 2% increase in attendance in comparison to September 2010. Organisers of the Italian textile fair, which took place from September 13 to 15, were particularly pleased with the overall increase of 15% in foreign visitors. Some of the countries which showed a rise in attendance were Russia (+60%), Brazil (+24%), the United Kingdom (+26%), Spain (+16%) and France (13%).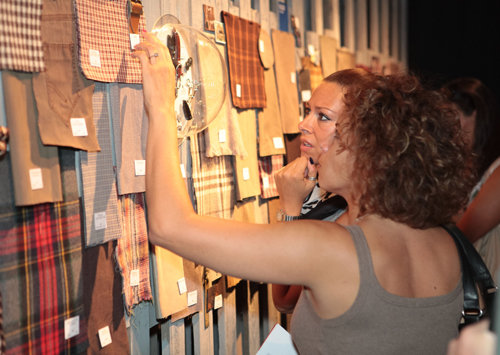 Latest edition of Milano Unica
But it was the increase in Asian visitors which stood out the most, with a 30% rise in visitors from China, +30% from Hong Kong, +51% from South Korea, +21% from Japan and +18% from India.
The positive results reinforced the organisers' decision to take Milano Unica to China, which "represents the gateway to Asia" according to former president Pier Luigi Loro Piana, who welcomed Silvio Albini as the next president during the event. Milano Unica wil launch in Peking in March.
Loro Piana also commented on the number of Italian visitors, saying that despite the 5% decrease in national attendance, the number of firms they represented stayed the same. The September 2011 session gathered a total of 483 exhibitors.
Copyright © 2023 FashionNetwork.com All rights reserved.