Montblanc opens first "concept store" in China
BEIJING - High-end penmaker Montblanc has opened its largest store in China to capitalise on the surging growth of Chinese luxury-goods consumers, who are expected to account for most of the world's luxury purchases in eight years.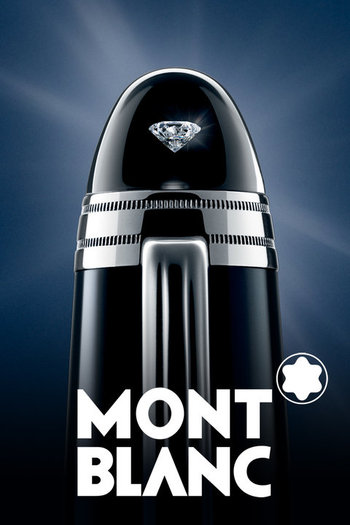 Montblanc ©
The four-storey store is in a recently developed area of Beijing's trendy Sanlitun district is surrounded by Armani, Longchamp, Rolex and other luxury boutiques.
The Montblanc store's setting is meant to appeal to China's growing middle class, who are increasingly obsessed with the latest and most exclusive fashions after decades in which the Communist Party frowned on fancy clothes, accessories and make-up.
The importance of handwriting and written script in Chinese society "fits well with our brand values of art and culture", said Montblanc Chief Executive Lutz Bethge.
"It's something the Chinese customer appreciates."
Buyers from the greater China area, including Hong Kong, Taiwan and Macau, accounted for 21 percent of the world's estimated $255 billion spent on luxury goods in 2011, according to research brokerage CLSA.
But that figure will more than double to 52% of the global market by 2020, according to CLSA figures published last month. Luxury spending in China grew some 41 percent in 2011, far outstripping global luxury spending growth of 14 percent, CLSA figures say.
"The Chinese customer is becoming much more sophisticated," said Aaron Fischer, CLSA's head of consumer research.
"That sophistication level is increasing as Chinese travel more to Hong Kong and Europe and learn about the various brands and styles," Fischer said. "They are also becoming more active in learning about fashion and luxury goods via the Internet and other communication forms."
Montblanc is part of Swiss-based luxury group Compagnie Financiere Richemont SA, whose brands also include Cartier, Van Cleef & Arpels, Piaget, IWC, Dunhill and others.
Montblanc, which traces its roots to 1906 in Hamburg, Germany, does not disclose revenue or forecasts, or break out revenue by country. But Bethge said sales were strong, and that more stores would be opened while others will be renovated or relocated.
Bethge calls Montblanc's Sanlitun store, its 101st in China, a "concept store" because it delves into the history of the brand for Chinese consumers, with displays giving details about historic timepieces and special-edition pens or jewellery honoring artists and patrons of the arts, such as John Lennon or Princess Grace of Monaco.
It carries pens starting at 3,000 yuan ($476) to upwards of 2 million yuan, which includes elaborate custom-made pens that can take up to 24 months to produce. The company also makes watches and other accessories.
Montblanc's other stores in China are mainly in cities in the affluent east of the country, from Harbin in the north to Shenzhen in the south.

(Reporting by Terril Yue Jones; Editing by Will Waterman)
© Thomson Reuters 2023 All rights reserved.