Movado sees wider-than-expected loss; shares fall
By Vidya Lakshmi
BANGALORE (Reuters) - Movado Group Inc (MOV.N) forecast a wider-than-expected fourth-quarter loss as retailers tightened inventory control, sending the watchmaker's shares down 9 percent in trading after the bell.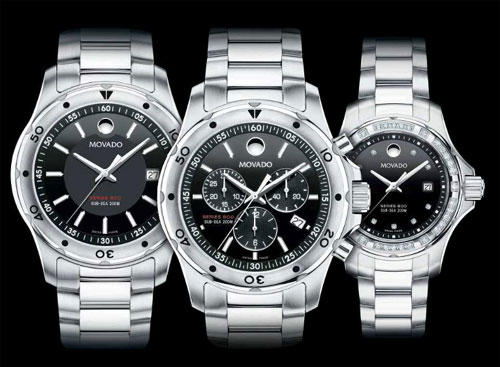 Movado
The company is struggling with retail inventory destocking, and discounting in the industry, Wall Street Strategies analyst Brian Sozzi said by phone.
"Many retailers that carried their line of products are no more in business, and those that are in business, are discounting their products heavily," Sozzi said.
Retailers are cautious in planning inventory, Sozzi said.
"Inventory that is being invested by department stores, for example, is being invested in hot-trend brands, and on mid-tier and lower priced brands such as Fossil or a Casio G Shock," he said.
FOURTH QUARTER MISSES STREET VIEW
The company said it sees a net loss of between $23.6 million and $24.6 million, or between 96 cents and $1.00 a share, compared with $22.8 million, or 93 cents a share in the fourth quarter a year ago.
Excluding items, the company, which distributes watch brands such as Concord, Tommy Hilfiger and Hugo Boss, expects to post a loss of 28 cents to 32 cents a share.
Revenue is expected to fall 2 percent to $92 million.
Analysts on average were expecting a loss of 25 cents a share, before items, on revenue of $99.18 million, according to Thomson Reuters I/B/E/S.
"Our performance was negatively affected by a number of charges ... as a result of the unprecedented level of U.S. jewelry retailers closing their operations and liquidating inventory," Chief Executive Efraim Grinberg said.
Movado forecast a loss of 20 cents to 40 cents a share for 2011.
The company said it would improve adjusted earnings before interest, taxes, depreciation and amortization to between $15 million and $20 million in fiscal 2011.
"It appears from the fourth quarter results and the guidance that they are continuing to struggle," analyst Sozzi said.
Last month, rival Fossil Inc (FOSL.O) posted a better-than-expected quarterly profit, helped by strong wholesale shipments in the United States and higher sales in the worldwide direct-to-consumer segment, and forecast a full-year profit that was above market expectations.
Shares of Paramus, New Jersey-based Movado were down 9 percent at $12.81 in trading after the bell. They closed at $14.10 Monday 15 March on the New York Stock Exchange.
(Reporting by Vidya Lakshmi in Bangalore; Editing by Maju Samuel)
© Thomson Reuters 2023 All rights reserved.