Naf Naf extends its Spanish franchise
The French women's fashion brand Naf Naf, which already has currently a dozen stores in Spain, is driving growth through franchising, with three to five shop openings there in the next year.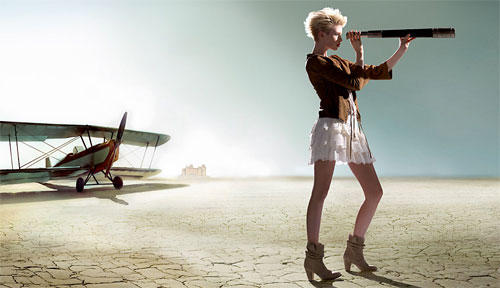 Naf Naf S/S Campaign 2010
Several sources report that in fact this intended plan was outlined by Catalan company Channel Expansion, from the group Franchise & Retail, already in charge of Kookaï and Benetton licensing.
Founded 20 years ago, Naf Naf currently has 400 stores in 40 countries. In Spain, Naf Naf opened up at two new addresses in San Sebastian and Santa Cruz de Tenerife in 2010.
By Rosie Hart
Copyright © 2022 FashionNetwork.com All rights reserved.