North Face, South Butt end up in court over logo
NEW YORK (Reuters) - South Butt LLC says there's nothing behind a lawsuit demanding that its use of that name come to an end.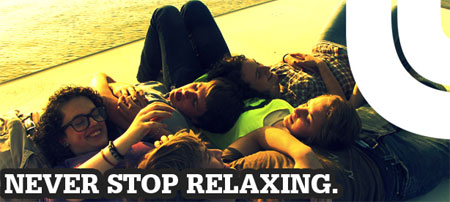 Photo: www.thesouthbutt.com
The company, formed in 2007 by St. Louis high school student James Winkelmann, this week called for the dismissal of a federal trademark lawsuit by The North Face Apparel Corp, a unit of VF Corp.
Known for its outdoor clothing, North Face sued South Butt in December to halt the sale of fleece jackets, T-shirts and other apparel with the South Butt name and logo.
Calling Winkelmann and South Butt "opportunists seeking to pirate its famous trademarks for their inferior knockoffs," North Face said the competing mark confuses customers and constitutes unfair competition.
It said it first became aware of South Butt when that company applied in August for a federal trademark and that South Butt's sales had grown as the dispute gained notice.
The North Face logo includes its name, and three arcs that resemble a mountainside. South Butt's logo has a similar typeface and two upside-down arcs that according to court papers are a "starkly stylized silhouette of a rump."
In a court filing this week, Winkelmann said his products are protected parody and that it is "patently erroneous" to suggest that consumers will be confused.
He added that even South Butt's tagline "Never Stop Relaxing" is simply a tongue-in-cheek contrast to North Face's tagline, "Never Stop Exploring."
"While Jimmy may have turned 19 years of age, and while he looks 14 and, to some, acts 12," the filing said, "Jimmy and The South Butt have no choice but to defend the present action to protect the integrity of the marketplace, freedom of choice for the consumer, freedom of speech for all, and the fundamental tenets of capitalism, competition and the American Way."
Winkelmann is now a sophomore at the University of Missouri at Columbia, campus records show. U.S. District Judge Rodney Sippel rescheduled on Friday 8 January a status conference in the case to January 27, court records show.
The case, which includes a seller of South Butt products as a defendant, is The North Face Apparel Corp v. Williams Pharmacy Inc et al. U.S. District Court, Eastern District of Missouri, No. 09-02029.
(Reporting by Jonathan Stempel; editing by Andre Grenon)
© Thomson Reuters 2023 All rights reserved.