Nümph appoints new head of design and sales manager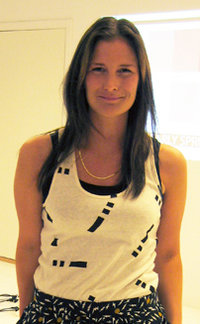 Sabine Olsen, Nümph's new Design Manager
Nümph, the young Danish fashion label, has just announced a change to both its design and sales teams. Following the departure of Nanette Schröder, Sabine Olsen has been appointed to the post of design manager.
After working for the brand when it was founded, Sabine left for a little while in order to travel around the world. Now that she is back as head of design, her work can already be seen in Nümph's new Spring/Summer 2012 collection. While the new direction she has taken is more accessible in terms of style and price, she has nevertheless kept Nümph's casual and edgy look, instantly recognisable by its prints.
The second announcement concerns Lars Lange, who was promoted to the post of sales manager of Europe, effective from the beginning of the year.
Launched in 2005, Nümph is currently sold in 800 points of sale across Europe and 30 in Japan. In France, the brand is present in around 150 multi-brand stores and is going to be participating for the 5th time in the Who's Next trade show, taking place at the beginning of September.
Copyright © 2023 FashionNetwork.com All rights reserved.