Outlets: first congress in Germay
Protagonists of the high-end outlet villages will be meeting for the first time in Germany. This first "Deutsche Factory Outlets Kongress" will be taking place on November 30th and December 1st. The important brand outlet centre was developed in the German city in 2007 by Outlet Centers International.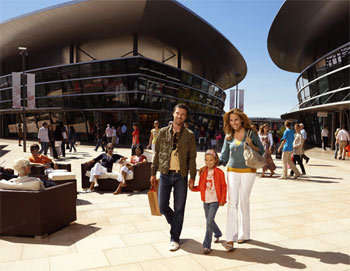 Designer Outlet in Wolfsburg
Organised by 'The Conference Group' (Textilwirtschaft's parent company Deutsche Fachverlag), the first edition of the event has managed to establish premium partnerships with Neinver, Mab Development and Designer Outlets Wolfsburg. There will be several topics of discussion, concerning the location as well as the financing, the brand's profiles or the evolution of concepts.
Many stakeholders will also be present: Caroline Lamy, from the European Observatory of Multibrand Stores and Factory Outlets (Magdus), will be explaining France's situation in terms of factory outlets. Contrary to England, where there is already an abundance of factory outlets, Germany is a country with an undoubtedly strong potential. Their two projects in Alsace, Roppenheim (developed by Neinver and Mab Development) and Colmar (by Marques Avenue), both hope to attract many German speaking costumers.
Copyright © 2022 FashionNetwork.com All rights reserved.