Oxbow CEO Matthieu Bazil steps down
Oxbow is saying goodbye to its CEO once again. Matthieu Bazil has just quit the French surfwear brand, which belongs to the Lafuma group. "I am leaving Oxbow due to a difference of opinions", the CEO explained before saying that he has projects lined up for 2012.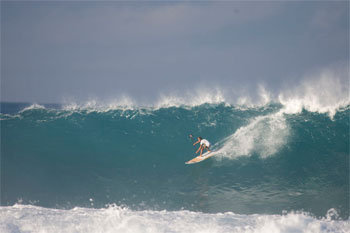 Oxbow
Matthieu Bazil had replaced Eric Bonnem at the end of 2009. The latter had already officially left the company due to internal divergences. In the mean time, according to our sources, Lafuma's president Philippe Joffard has put Oxbow's steering committee in charge of the transition. The committe includes collections director Catherine Loucel and general secretary Alain Croteau. Franck Chenevier, a former executive at Andaska and Decathlon, joined the team in October in order to head its retail operations.
After starting his career in Adidas, Matthieu Bazil joined Quiksilver in 2000. Prior to working for Oxbow, he served as the managing director of DC Shoes EMEA (Europe, Middle-East and Africa).
In fiscal year 2010/2011, ended on September 30, Oxbow's turnover decreased by 5.5% to 67 million euros. As for Lafuma, the group will announce its annual results at the beginning of December.
Copyright © 2023 FashionNetwork.com All rights reserved.