Last November Matthieu Bazil took control of Oxbow with two missions: to target the younger market at its core and to develop internationally. The presentation of Oxbow's spring-summer 2011 collection on June 15th was an occasion to uphold the ambitions of the surfing brand.


In 2009, the French surfing brand recorded a 14% fall in sales. Poor results were principally, but not entirely, linked to the economic crisis. Oxbow (Lafuma Group) had distanced itself from its core conception, with collections that lacked technique and were 'too fashion- focused, too practical'. Some collections do target 25- 35 year olds but Oxbow is now repositioning itself by identifying a new core target though: the youth. "The 15 – 25 year olds are the most influential and are at the most promising age to be recruited as new consumers" Oxbows' Managing Director Matthieu Bazil explains.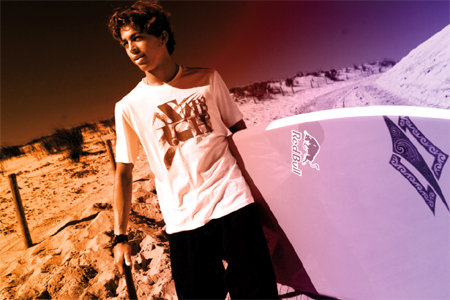 Oxbow collection Switch SS 2011
Repositioning will be coupled with a new segmentation. Their fashion-forward 'Switch' products addresses Oxbow's core and will be distributed exclusively in the specialist networks. The 'Trip' line engages the practical consumers devoted to sport, surfing and then 'Downtown' is for the masses. The design teams have been reorganised and effort will be focused on technical products. A new product manager for The North Face has also been appointed to start in July. Furthermore to integrate their product offer, athletes have been taken on to be the focus of the brand message: 'Sportsmen respect their sports ground as they do nature'.
As far as development, for the moment Oxbow is internationalising in places where the label is only achieving sales of 25%. "We have 11 shops of our own in France (ndlr franchises) and none abroad, therefore there's a real potential over the border" Matthieu Bazil happily confirms. Spain is the next market in line to be trialed since the brand's first shop will open there next year. Oxbow has its interests in Western Europe as well as Hawaii, California and Florida where the label is sold. The brand however will still not be big enough to tackle the vast market of Asia, even if it owns Japanese licensing.
Therefore 2010 definitely signposts change for Oxbow and should even be a year for financial stability.
Copyright © 2023 FashionNetwork.com All rights reserved.