Playboy bunnies to make London comeback
By Rachel Sanderson
LONDON (Reuters) - Playboy bunny girls are to return to London after a 25-year absence when the U.S. entertainment company opens a store and a casino-cum-restaurant venue.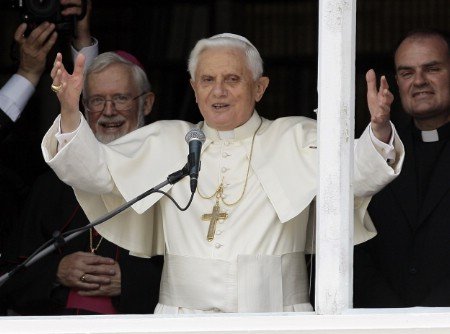 Playboy's first European store, part of the Playboy Enterprises entertainment empire, opens on London's main shopping thoroughfare on September 14 to sell products varying from its men's magazines to branded cosmetics and lingerie.
Christie Hefner, Playboy Enterprises chief executive, said in an interview she was also in talks with partners about opening a London casino and had already looked at sites.
"I think we'd do extremely well in London with the combination of gaming with entertainment and dining and a club environment," Hefner, the daughter of Playboy founder Hugh Hefner, said in a telephone interview.
While Playboy Enterprises is waiting for clarity on Britain's changing casino licensing laws, it could open a casino next year complete with a staff of bunny girls -- young women in tight corsets, high heels and bunny ears.
Playboy casinos had a starring role in London's swinging 60s, and its Playboy club on Park Lane was the most profitable casino in the world at the time. The venues remained open until 1981, when the government revoked their gambling licenses.
Playboy's first European store, where it aims to sell fans sexy "Playboy lifestyle" products, will open in a five-storey building on London's bustling Oxford Street.
It follows other U.S. retailers such as Abercrombie & Fitch, which are making a move into London as the city's status grows as a playground for wealthy Russians and Arabs as well as Europeans.
The store's launch is timed to coincide with the start of London Fashion Week, and it will offer Playboy's clothing lines for men and women, Playboy cosmetics and shoes as well as memorabilia including vintage bunny costumes.
Playboy is also partnering with London club Sketch to show an exhibition of its photographs from September.
Hefner, who has expanded Playboy into an $800 million empire, announced in June the development of Playboy Mansion Macao, a 40,000-square-foot entertainment venue due to open in 2009.
It is part of Chicago-based Playboy Enterprises biggest expansion effort in years as it seeks to offset the loss of money and readers from its 54-year-old Playboy magazine to online competition.
And it presages a massive recruitment drive.
"We will be recruiting bunnies from all over the world for Macao. As soon as we have a partnership for the London casino, we will be recruiting for there too," Hefner said.
© Thomson Reuters 2022 All rights reserved.