Polo de Deauville establishes ready-to-wear clothing
Created in 1907, Polo de Deauville is central to the world of polo with the Gold Cup, one of the four most prestigious tournaments of the world. In 2008, Philippe de Nicolay (Supervisory Board Director of bank Rothschild) took on the club's management again and gave the company a dose of youthful spirit. It was from this point on that the clothing line idea came about. It is this idea that takes its form today with a real 'prêt-a-porter' collection which blends time-honoured tradition with trailblazing innovation.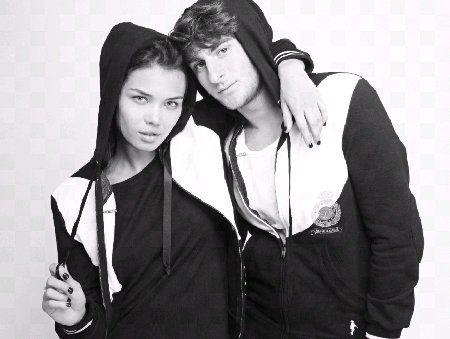 Polo de Deauville Collection
"Polo's values are rooted in the family and the ground, it's their heritage" Polo de Deauville Managing Director Armelle Kernoal, who started out at L'Oréal, says. But the label is now targeting more than just sports lovers. Its principles have been extended and reworked to conjure up its lifestyle collection which hardly fails to seduce even the most demanding consumer.
"We have made every detail of the spring-summer 2011 beautiful: the embroidered patches, the fine quality of the fabric, the superimposed photography of the polo players", Artistic Director Angélique Mas (formerly at Ed Hardy/ Christian Audigier), explains. Collaborating with stylist Cynthia Apolinario, the duo have been working for two months for the autumn-winter 2010/2011 collection. With around one hundred pieces varying between polo shirts, t-shirts, dresses, cashmere sweaters, men's and women's suits, helmets and polo boots (priced around 100 Euros); the collection has already gained great recognition.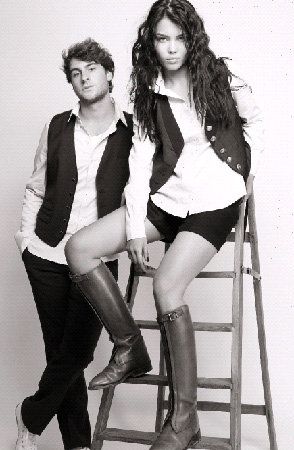 Polo de DeauvilleCollection
Polo de Deauville is offering bags, candles and also signed on Jacques Cavallier to develop the perfume "Cologne Extraordinaire". For spring 2011, the team promises an even better, enriched collection. Furthermore, children's wear will be seen in winter 2011/2012.
As far as distribution, Polo de Deauville's Commercial Director Stephen Rigaud is banking on setting up 200 sales outlets in Europe by spring 2011. The label still relies upon the historically polo-related markets like India. For its home network Polo de Deauville will open its first shop* on June 12th in its birthplace, Deauville, then the second in Spain on June 23rd and in Paris in September.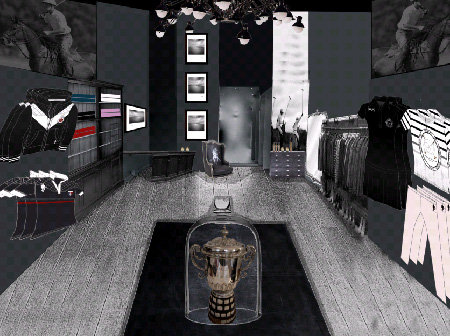 Polo de Deauville shop concept
Polo de Deauville, which seems to have the financial means and resources to fulfill its ambitions, is for this reason diving in head first to the vast ready-to-wear ocean. Besides, the label has just revealed the name of its very first muse: supermodel Georgia Jagger, youngest daughter of rock star Mick Jagger.
*The first shop in Deauville only lasted 8 months after its opening, before it had to be shut.
Copyright © 2023 FashionNetwork.com All rights reserved.