PPR creates a new E-Business Development Unit
François-Henri Pinault, PPR's Chairman and CEO, has created a new business unit dedicated to e-business development to be headed by Fabien Sfez who will report directly to Mr. Pinault and will join PPR's executive committee.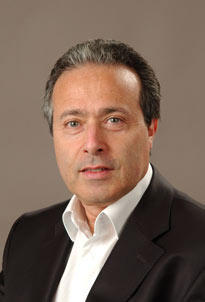 Fabien Sfez
Already a global e-commerce leader with sales exceeding € 2 billion in 2009 with more than 80 websites worldwide, PPR's E-Business Development Unit aims to develop collaboration across brands, coordinate e-commerce initiatives and share digital expertise.
"E-commerce is a strategic priority for PPR. This appointment reflects my goal to increase our digital presence and accelerate our growth in online sales, which should reach 10% of Gucci Group and Puma's consolidated revenues over the next few year", said François-Henri Pinault.
Fabien Sfez, 51, has been General Manager of Fnac France since 2006 during which time he grew Fnac.com, boosted sales and diversified product and service offerings to customers.
He began his career at Accenture, from 1982 to 1991, before moving to Canal+ to oversee and develop the company's subscription and programming information systems. In 2001, he became Senior Vice-President Information Technology of the TV-Film Division that included Universal Studios. In March 2003, he was appointed Fnac's Director of Organisation and Information Systems as well as PPR's Director of Information Systems.
Copyright © 2023 FashionNetwork.com All rights reserved.