Prada says not in talks over stake sale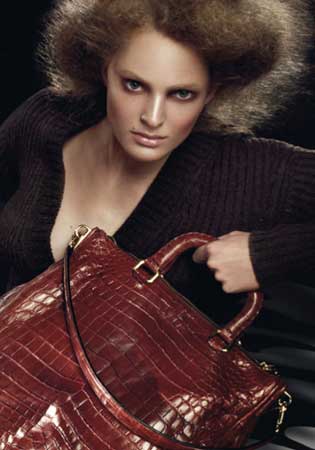 Prada
MILAN (Reuters) - Italian fashion house Prada is not in talks over the sale of a minority stake, a spokesman for the company said on Monday 24 August.

Several media reports have mentioned potential third parties taking a stake in the fashion firm, whose designer Miuccia Prada is known worldwide for her trend-setting creations.
"There are no talks with anyone to sell a minority stake," the spokesman said.
La Repubblica daily said this month bankers for the fashion house had contacted Compagnie Financiere Richemont SA about the Swiss company taking a stake in it.
In an unsourced report it said the banks, including Intesa Sanpaolo and UniCredit would like an industrial partner for Prada with a stake of up to 30 percent.
In a report quoting banking sources, Il Sole 24 Ore said this month Qatar Investment Authority was interested in acquiring a stake of 30 percent in Prada as part of a partnership with the fashion house.
In June, Prada said it had turned down approaches from private equity firms seeking a minority stake.
Prada has had its sights on a public offering in the past but attempts in the last few years have been pulled because of market conditions.
(Editing by Jon Loades-Carter)
© Thomson Reuters 2023 All rights reserved.