Première Vision pleased with high attendance at Preview New York fair
Having just ended its last edition from July 13 to 14 in New York, the leading textile trade show registered a promising attendance rate. According to the organisers, a little more than 3,000 visitors walked back and forth from the fair's two venues, Pavillon Metropolitan and Altman Building.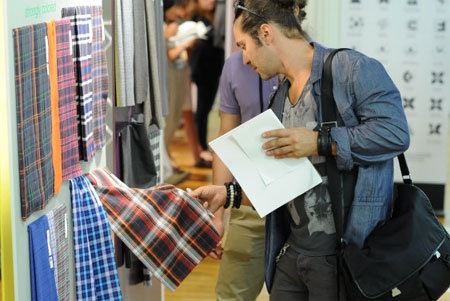 Première Vision Preview New York, July 2011 edition
One hundred and two exhibitors gathered together for the event, including the best textile experts from across the world. Many were very impressed with the high-standards of the show, such as John Varvatos, Barneys New York, Nordstrom, Guess, Oscar de la Renta, Elie Tahari, Ports 1961, Geoffrey Beene, Neema Clothing, Chico's and Polo Ralph Lauren.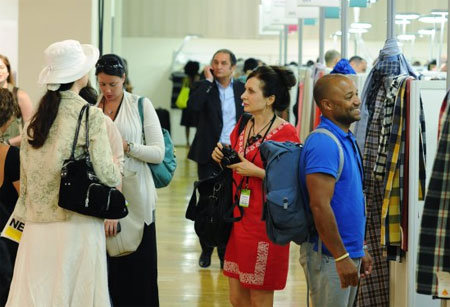 Première Vision Preview New York, July 2011 edition
"This year is busier than last year" commented a spokesperson for Ruentex Industries. As for Akin Tekstil, the textile company said to have met key clients coming from Canada, South America, Florida and California. French lace maker Solstiss appreciated the diversity of exhibitors, not only in regards to nationality but also to different sectors in the market. Italian Lanificio Subalpino pointed out the multitude of brands, going from world-renowned institutions to young designers. Another Italian, Erica Industria Tessile, commented that they were seeing "a lot of new faces."
Copyright © 2023 FashionNetwork.com All rights reserved.