Première Vision Pluriel attracts many visitors
Gathering a total of 1,744 exhibitors, the six trade shows that took place at the Parc des Expositions venue on September 20-22 saw a significant increase in attendance compared to last year.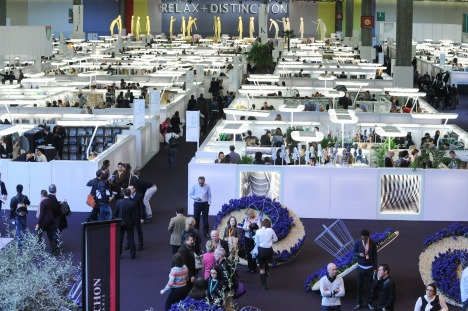 Première Vision
Both Première Vision, the fabric show, and Expofil, the show of yarns and and fibres, registered a 10% rise in attendance, welcoming a total of 46,222 visitors. As for Indigo, the fair of textile design and creation saw 14,059 visitors come through its doors. This was a 17% growth in comparison to the September 2010 edition, which was the first one to take place over the course of three days instead of four.
Leather and fur specialist show Cuir à Paris attracted 12,759 professionals, which was a 15.3% increase from last year. Modamont was the only fair so far to report a decrease in attendance, although it was only a slight decrease from 21,696 last time to 21,168 this year. Zoom by Fatex should be announcing its results soon, which will be available to see at FashionMag.com.
Copyright © 2023 FashionNetwork.com All rights reserved.