Pringle of Scotland appoints Alistair Carr to Design Director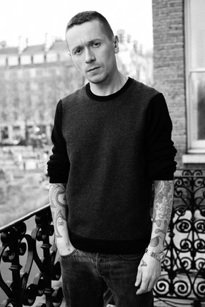 Alistair Carr
Pringle of Scotland is pleased to announce the appointment of new design director, Alistair Carr. British born Carr, joins after a vast career spanning luxury design, having previously worked at prestigious houses such as Marni, Cacharel, and most recently at Chloe and Balenciaga. He was the last designer to have worked in Nicolas Ghesquière's team at Balenciaga.
Carr's pedigree was honed on the MA course at Central Saint Martins in london, under professor Louise Wilson Obe. Having graduated Carr went on to launch his own label 'Alistair Carr' showing for three seasons at London Fashion Week. During this time he won a series of prestigious awards and sponsorships.
Pringle of Scotland CEO Jean Fang says, "we are thrilled to have Alistair on board. His passion for both cutting edge and contemporary luxury design is the perfect alliance for Pringle of Scotland, and we look forward to continuing our success as an international luxury brand with an emphasis in knitwear." Carr says, "I am proud to be joining Pringle and I am excited to explore the rich heritage of this brand."
Copyright © 2022 FashionNetwork.com All rights reserved.