Puig in exclusive talks to buy JP Gaultier
May 2 - Spanish perfume maker Puig is in exclusive talks to buy control of French fashion house Jean-Paul Gaultier, a source with first-hand knowledge of the matter said on Monday.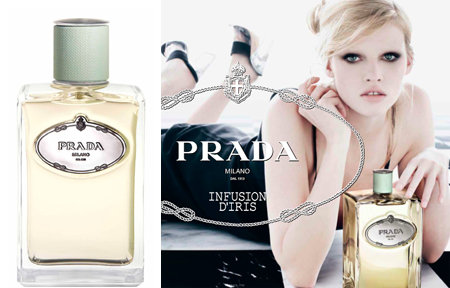 Fragrance by Prada - one of the many prestige brands found in Puig's portfolio
Family-owned Puig makes perfume for fashion houses Prada and Commes des Garcons and owns fashion brands Carolina Herrera, Nina Ricci and Paco Rabanne.
"They (Puig) have been in exclusive talks for several days," the source told Reuters on Monday.
Les Echos reported on its Tuesday front page, whose preview was made available late on Monday, that Puig was going to buy Jean-Paul Gaultier.
"The deal is not done yet," the source said. "However, if a deal happens, it will be with Puig."
Rival bidders for Jean-Paul Gaultier included China's Fung Capital which had teamed up with Shiseido and separately the French perfume maker Interparfums.
Hermes last month said it was in discussions to sell its 45 percent stake in Gaultier.
The talks currently center on how much the famous French designer, who still owns 55 percent of his fashion house, will sell of his stake and on what terms Puig would effectively be buying control, the source said.
Jean-Paul Gaultier used to work for Hermes as creative director of the French luxury group's womenswear until last year.
The French designer is keen to raise fresh funds to develop his fashion brand and sell his wares in new markets such as Asia.
From the beginning of the talks, Puig has been the frontrunner to buy Jean-Paul Gaultier, sources said previously.
Gaultier's main asset is its perfume business which could reach a valuation of more than 200 million euros ($296.4 million), the source said on Monday.
Jean-Paul Gaultier's license with Shiseido's Paris-based perfume maker Beaute Prestige International was renewed in 2001 and ends in mid-2016.
Yet the fashion house's royalty perfume revenue combined with ready-to-wear and other revenue has not been sufficient to cover its costs. As a result, the company is still loss-making.
(Reporting by Astrid Wendlandt, editing by Matthew Lewis)
© Thomson Reuters 2023 All rights reserved.