Pure launches new 'close-to-season' show
Pure London's new show mirrors fast fashion trade fair concept Sixty Days, a Parisian trade fair organised by Who's Next (WSN) and Eurovet for the first time this September. Pure Close to Season, held the following month in October, has been created in order to "give buyers an opportunity to top up their current forward order collections, buy short-order for autumn 11 and source new on-trend product for Spring Summer 2012", according to organisers.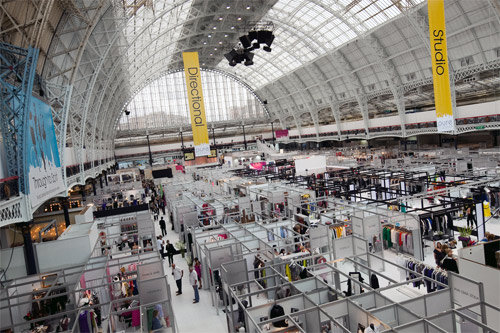 The Grand Hall at London Olympia where Pure Close to Season will be held this October
Research conducted by Pure London, via over 400 in-depth interviews and online surveys, has highlighted the market need for a close to season event.  Compared to three years ago, short order has increased by 27% and retailers are spending 30% more on forward order brand's injection or top up ranges. "We need to be able to keep up with the trend setters and not look 'stale'.  An event like Pure Close to Season would help me pick and choose what I need to help keep my stores looking fresh - having it all in one place would be a big help." a buyer commented.
For the upcoming fall season, London's new fast-fashion trade show will take place in the Grand Hall at London Olympia this October, while the organisers expect the Spring/Summer edition to be held in April, as is suggested in Pure's survey.
Pure London in February and August will run as normal.
Copyright © 2023 FashionNetwork.com All rights reserved.