Quiksilver cuts annual base salaries of top execs
Jan 20 (Reuters) - Sports-apparel maker Quiksilver Inc (ZQK.N) approved a 5 percent cut to the annual base salaries of some top executives as part of its cost-cutting efforts.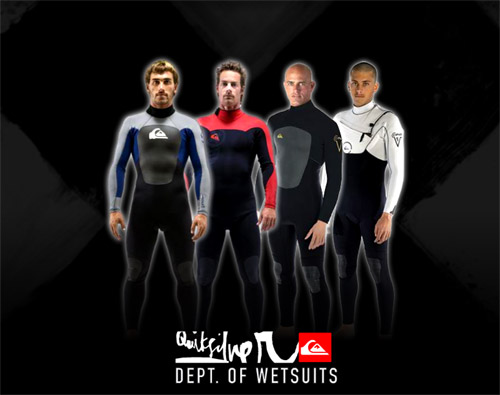 Quiksilver's new wetsuits
The current reductions, effective Feb. 1, are in addition to earlier pay cuts implemented in February last year, the company said in a regulatory filing dated Jan. 20.
Consequently, the annual base salary of CEO Robert McKnight has declined 16 percent to $903,000, according to the filing.
Annual base salaries for the chief financial officer and the chief administrative officer have gone down by 8 percent and 10 percent respectively.
The company, which has seen deteriorating same-store sales trends, is also expecting a loss for the first quarter.
Quiksilver had announced the departure of Marty Samuels, president of its Americas region on Jan. 12, and named Craig Stevenson as an interim replacement.
Shares of the company rose 5 percent to $1.56 in trading after the bell, after closing at $1.49 Tuesday on the New York Stock Exchange. (Reporting by Nivedita Bhattacharjee in Bangalore; Editing by Pratish Narayanan)
© Thomson Reuters 2023 All rights reserved.