Quiksilver : troublesome first-quarter results
When presenting the results of the first quarter of 2012 , ended Jan. 31, Robert McKnight, CEO of Quiksilver, said: "We have identified significant opportunities for cost reductions by creating a stronger focus to our operations." Although the sales at its stores rose 11% in America, 9% in Europe and 3% in Asia Pacific over the same period a year earlier, the group of surf brands (Quiksilver, Roxy, DC Shoes, Moskova ...) is under pressure. It has in fact gone into a five-year plan under which it intends to see its sales reach $ 3 billion and its operting profit surpass the $ 400 million mark.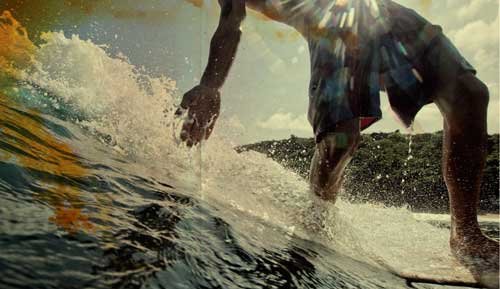 Image - Quiksilver, Waterman Collection
Its options will have to be even more conclusive, because despite an increase of 5% in its revenues to 450 million USD (343 million) and growth in all markets, the quarter's total profitability is lacking. Operating quarterly profit plunged into the negative numbers, falling from 13 million to -2.5 million.
It is the group's operations that carry the greatest weight in the final balance, and profitability is declining in all markets. It went from 6.5 million in America to -1.5, and from 17 to 15.5 million in Europe and, finally, from 2 to 1 million USD in Asia Pacific. Robert McKnight blamed, among other things, the high cost of raw material.
Meanwhile its operating profit declined form more than 28 to 19.5 million USD.
Copyright © 2023 FashionNetwork.com All rights reserved.