Revlon shares jump on lender nod to credit amendments
- Shares of Revlon Inc (REV.N) jumped 28 percent to a new year-high on Monday 9 November after the cosmetics maker said its consumer products unit received lender consents to amend its bank term-loan and revolver credit agreements.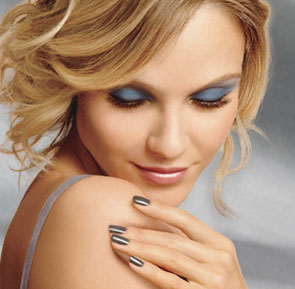 Revlon "Enchantment"
BMO Capital Markets raised Revlon to "outperform" from "market perform" and said the company's financial condition was "improving" and is now dealing with its debt load.
On Friday 6 November, the company said it got required lender consents to amend its credit agreements, allowing the unit to conduct certain refinancing transactions.
Revlon continues to make operational headway, has negotiated very favorable media rates through October 2010 and is now addressing its debt load, BMO analyst Connie Maneaty said in a note to clients.
"Things Are Looking Up," she said.
Revlon has generated share growth in lip makeup, regaining the number 1 spot with 22.3 percent of the market, with ColorStay Ultimate Liquid Lip being this year's 'big winner,' Maneaty said.
Earlier this month, Revlon said it was seeking to amend its credit agreements.
The company, which sells its products under brands such as Charlie and Mitchum, would see operating expenses decline as a percentage of sales, benefiting from job cuts and lower permanent display amortization expense, the analyst said.
Shares of the company, controlled by financier Ronald Perelman, leaped to touch a new year-high of $13.77. They were up 25 percent at $13.49 in morning trade on the New York Stock Exchange.
(Reporting by Vidya Lakshmi in Bangalore; Editing by Gopakumar Warrier)
© Thomson Reuters 2023 All rights reserved.