Sainsbury's to continue development of clothing line
Having posted an increase in sales by the end of the fourth quarter, Sainsbury's has also seen a rise in its share of sales in the clothes sector.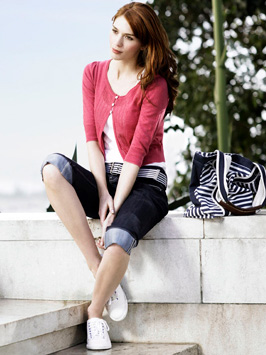 Sainsbury's Tu clothing Spring-Summer 2009
"We've increased our share of the market in sales of clothes thank to Tu Clothing, now available in 290 stores, accelerating the deployment of the range Home Tu", explained Justin King, president director general of the company. "Our online shopping service has seen good results with a sales growth of more than 20% this quarter".
Tu Clothing, which replaces the brand Jeff & Co – from the designer Jeff Banks – in the Sainsbury's network, began development in 2003. Encouraged by the success of the label, Sainsbury's took a gamble in February 2008 to reinforce the brand with the recruitment of 150 people for production and marketing jobs. Furthermore, in June it was announced that more people would be hired in the brand's home and clothing divisions. The board's decision was vindicated today and most likely will confirm the group's ambitions in the clothing sector.
By Jonathan Fulwell (Source: Matthieu Guinebault)
Copyright © 2022 FashionNetwork.com All rights reserved.