From now on, Adidas and Samsonite are partners. The sporting brand and the travel bag specialist have signed an exclusive licensing agreement which stipulates that Samsonite will produce and distribute bags and accessories for Y-3, the label set up under the joint auspices of Adidas and Yohji Yamamoto.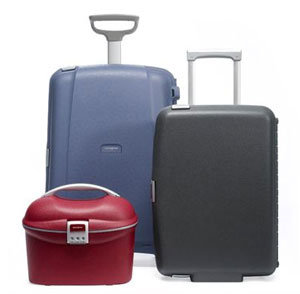 Aeris line of luggage by Samsonite
Here is how Yohji Yamamoto defines Y-3: "A fusion of two elements apparently antithetical, sport and style". The partnership between the Japanese designer and the German sports brand is now taking on another dimension. If Y-3 along the way brings out accessories then the association with Samsonite, a proven quality brand, will constitute the very first true line of accessories from the designer.
"Samsonite and Adidas are both engaged in the subjects of excellence and innovation. We are therefore delighted to undertake the expansion of the Adidas Y-3 bags. This partnership will allow us to optimize our synergies, combining the force of Adidas Y-3 and Samsonite. Equally, it will be a way to increase market share of Adidas Y-3 bags the world over", explained Beppi Fremder, marketing director of Samsonite.
You will be able to discover the fruits of this new alliance from Spring 2010.

By Jonathan Fulwell (Source: Sarah Ahssen)

Copyright © 2023 FashionNetwork.com All rights reserved.