Shiseido looks to grow with well-heeled Chinese
TOKYO (Reuters) - Shiseido (4911.T) expects sales of its high-end cosmetics to grow up to 20 percent a year in China over the near term, making the fast-growing economy a key pillar of its global expansion plans, the head of Japan's largest cosmetics firm said.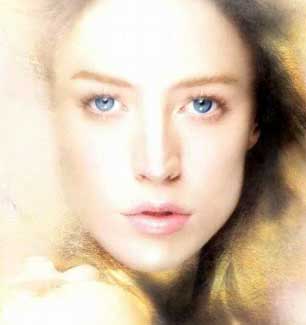 Visuel Shiseido
The 138-year-old firm, which competes with France's L'Oreal (OREP.PA) and U.S. giant Procter and Gamble (PG.N), in 1981 became one of the first foreign cosmetics companies to enter China.
Now it is relying on China as the engine of its mid- to long-term growth as its home market shrinks. It expects the number of cosmetics users in China to double by 2015 and quadruple by 2020 from an estimated 100 million at the end of 2010.
Shiseido President Shinzo Maeda said in an interview for the Reuters Global Luxury Summit that he expects the number of wealthy people, its main target for high-end cosmetics, to rise at a relatively moderate pace but contribute significantly to Shiseido's global growth.
"We will open new shops for high-end products at luxury department stores, adding about 10 percent (a year) to the number of our shops in light of the anticipated sales growth rate of at least 15 percent and under 20 percent (a year).
"We have begun selling our Cle de Peau Beaute prestige products at luxury department stores. Even though the lotion and emulsion products in this line are priced at 15,000 yen ($165) in Japan and much higher in China after tariffs and other items, consumers are buying them," he said.
Chinese consumers are the driver of Shiseido's sales growth not only in China but also in Japan and at airport shops, Maeda said.
"Large tour buses arrive in the streets of Ginza almost every day and the Chinese language is becoming ubiquitous all over Ginza. Department store staff tell me Shiseido products are at the top on the must-buy list of these Chinese tourists," he said.
OTHER GLOBAL MARKETS
Helped by Chinese tourists and the recovery of the global economy, Shiseido's business at airport shops, where it mainly sells its high-end lines, has recovered and is expected to resume growth, Maeda said.
"We don't have an image of how many, but we are trying to increase the number from the current 250. One focus area would be Africa... Another would be South America where we still have not opened shops at every airport," he said.
Among other emerging markets, Russia looks promising for Shiseido as the subsidiary it set up there in 2008 has outpaced its targeted sales and is set to generate a profit this year, Maeda said.
In India and Brazil, however, Shiseido has encountered challenges in marketing high-end cosmetics and has yet to find a solution as marketing channels for luxury products are still underdeveloped, he said.
Shiseido is studying whether to use the Internet and TV shopping channels for marketing high-end cosmetics, capitalizing on the expertise of U.S. cosmetics company Bare Escentuals, which it recently agreed to buy for about $1.7 billion, Maeda said.
(Reporting by Yumiko Nishitani; Editing by Hugh Lawson and Charlotte Cooper)
© Thomson Reuters 2023 All rights reserved.