Showroomprive.com eyes German, Belgian and Dutch markets
Having launched in Spain about a year ago, in the UK in March and more recently in Italy only 3 weeks ago, private sales website Showroomprive.com is already thinking about its next target: Germany. Founder Thierry Petit is also interested in the Netherlands and Belgium.

"There are many reasons why we are looking into other markets", he said. "First of all, we now have the financial means to do so since venture capital firm Accel Partners acquired a minority stake in our business in August last year. Furthermore, these three countries are key for our expansion, given that Germany is the biggest European market, while the Belgian and Dutch markets are very active with numerous fashion brands".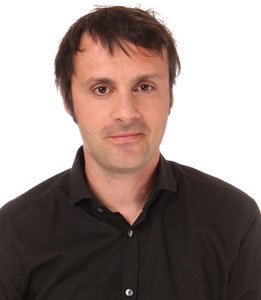 Thierry Petit
Thierry Petit wants to make the arrival of his website in each different market as successful as possible. "For Germany, we are planning to launch in 2012 just before Christmas. You always need a strategy". The founder also spoke of searching for a German name for the website, as well as having different regulations. The return rate, for example, would be between 25 to 30%, which is a lot more compared to the 4% rate in France. "The European market invented discount and it is very strict when it comes to price rules".
Since the very beginning of Showroomprive's international expansion, Thierry Petit realised the importance of paying close attention to the consumer behaviour of each country. "We have enjoyed great success in Spain, with 800,000 members so far, and expect its first turnover to reach 10 million euros. So much so, that we expect that figure to have almost tripled to 25 million in the second year. In fact, our Spanish market is already close to the French one. We also got off to a great start in Italy, where consumers love big brands. As for England, we are falling a little below our objectives. British buyers are used to sales: they want quick delivery even if the product is at a reduced price, while we work in a way that the less you pay, the longer you have to wait".
But the founder has no regrets. "We are still trying, and this could also open doors to other countries in Northern Europe. Just being present in numerous countries allows you to be in contact with other brands, as well as securing bigger and more important sales. In our ready-to-wear sector, Showroomprive.com currently offers 20,000 to 30,000 pieces", explained Thierry Petit, who is also happy with the increase in the website's activity. "We foresee a total turnover of 180 million euros this year, against 130 million in 2010". The founder positions Showroomprive at 2nd place amongst other private sales websites in France, falling behind vente-privee.com.
Copyright © 2023 FashionNetwork.com All rights reserved.