Skechers signs licence with Li & Fung USA to develop fitness apparel lines
Skechers USA Inc., a global leader in the footwear industry and the number two footwear brand in the United States, recently announced that it has signed a multi-year licensing agreement with LF USA, a subsidiary of Hong Kong-headquartered multinational Li & Fung Limited, to produce a Skechers Fitness apparel and accessories collection for men and women. The offering will include Shape-ups, Tone-ups and Skechers Resistance-branded activewear, outerwear and performance-related accessories.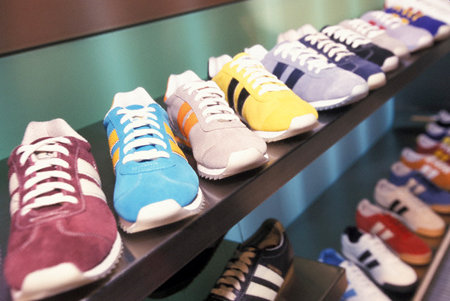 Skechers Times Square store (Photo: Corbis)
The Skechers Fitness Apparel collection will build on the success of Skechers Fitness Footwear, which now includes technical running collections as well as styles designed for training and all-day wear. LF USA's Regatta division will design, produce, distribute and market the collection, which is planned for a 2012 launch in department store, sporting goods and independent retailers in the United States.
"Skechers Fitness has grown from a single style into a performance running line, training line, and an everyday toning line," said Michael Greenberg, president of Skechers. "With our partner as LF USA, part of the world's largest sourcing company, we look forward to coming together as two industry leaders and capitalizing on the great potential that we believe the SKECHERS Fitness brand has for our consumers."
The agreement is the latest in a diverse range of partnerships that Skechers has established to produce its own branded products, which include children's apparel, bags, sunglasses, legwear, medical scrubs and luggage. The company is currently negotiating with additional licensees, both domestic and abroad, and continues to seek partnerships and opportunities that will bring the Skechers brand to new product segments around the globe.
Skechers USA, Inc., based in Manhattan Beach, California, designs, develops and markets a diverse range of footwear for men, women and children under the Skechers name, as well as under several uniquely branded names. Its footwear range is available in the United States and in over 100 countries and territories through the company's global network of distributors and subsidiaries in Canada, Brazil, Chile, and across Europe, as well as through joint ventures in Asia.
Copyright © 2023 FashionNetwork.com All rights reserved.