Sonia Rykiel in talks with investor Fung Brands
Sonia Rykiel, one of the last family-controlled French fashion houses, is in exclusive talks with privately held Fung Brands which could lead to the investment firm taking an 80 percent stake in the company to help it expand internationally.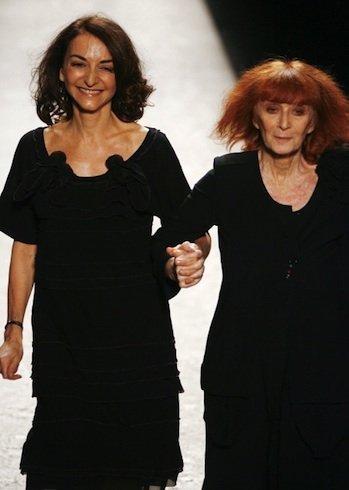 Sonia Rykiel and daughter Nathalie (photo Pixel Formula)
The Rykiel family, which founded the brand in 1968, would retain a 20 percent holding, the companies said in a statement on Thursday.
"We are confident in our capacity to develop it (Sonia Rykiel) and make it an international, global luxury brand," said Jean-Marc Loubier, head of Fung Brands, which is a unit of Fung Capital.
Sonia Rykiel, known for its brightly coloured striped woollen sweaters and dresses, said in July it had hired financial advisers to potentially open up its capital and raise funds for international expansion.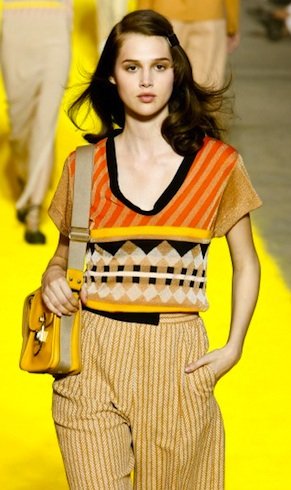 Sonia Rykiel SS 2012 (photo Pixel Formula)
Sonia Rykiel, which posted sales of 90 million euros ($117 million) in 2010, was created in a year when France was rocked by violent student protests and aimed to create a counter-culture to France's bourgeois dressing codes with its inside-out stitches, short skirts, chic sweat pants and lace outfits.
Fung Capital is the investment arm of the families who control Hong Kong trading group Li & Fung. ($1 = 0.7708 euros) (Reporting by James Regan; Editing by David Holmes)
© Thomson Reuters 2023 All rights reserved.