Sophia Kokosalaki to design Diesel Black Gold womenswear
Two years ago Sophia Kokosalaki returned to Staff International, the group of Renzo Rosso. She will soon be joining the creative team of the group's flag-bearing brand Diesel. The stylist will be designing womenswear lines for Diesel Black Gold from winter 2010.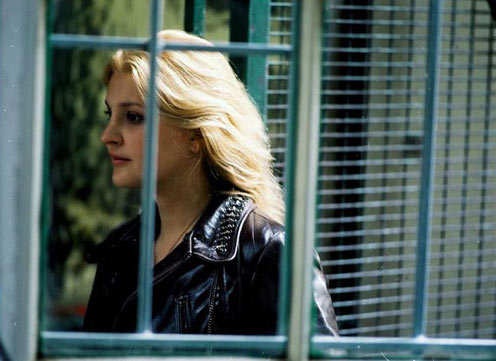 Sophia Kokosalaki - Photo : Serge Leblanc
A sign of the change underway can be seen in the fact that this line will not be unveiled at the same time at the off-the-peg collections' presentation in New York this September.
The arrival of Sophia Kokosalaki at Diesel is a pleasant surprise but not totally unexpected as Renzo Rosso, the founder of Diesel, became the majority shareholder in the brand founded by the fashion designer at the beginning of 2007.
Already dubbed the new "Madeleine Vionnet" thanks to the skill present in her designs, this arrival should give impetus for some very feminine models for Diesel, almost an ode to sensuality.
Before her joining Staff International, Sophia Kokosalaki, a graduate of Central Saint Martin – a prestigious school of design, distinguished herself in the artistic direction team at Madeleine Vionnet, where she explored the archives. In 1999 she launched her first collection for women, which earned her numerous awards. In 2004 she created the costumes for the opening ceremony of the Olympic Games in Athens, drawing on her Greek origins, which included the dress worn by the singer Björk.
By Jonathan Fulwell (Source: Emilie Kremer)
Copyright © 2023 FashionNetwork.com All rights reserved.