Stefanel to sell 100% of German brand Hallhuber
Stefanel GmbH has announced the complete sale of its holdings in Hallhuber to private equity firm Change Capital. The sale of 9 stores, 33 concessions and 93 points of sale of the German brand has brought in €25 million to Stefanel.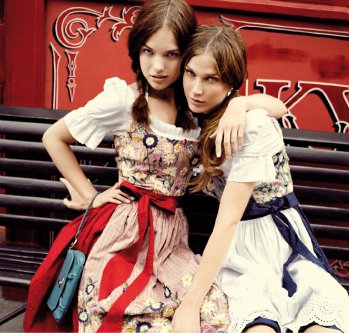 www.Hallhuber.de
The German subsidiary of the Italian group could also be affected by €4 million in deferred payments in the case of a future sale by the new owners. Stefanel is relying on using the entirety of the funds in "the normal framework of its activities," ruling out any new investments.
Berlin's financial authorities are yet to give the green light to the sale, which has yet to check that the sale is not an obstacle to the fiscal consolidation agreement between Stefanel GmbH and Hallhuber GmbH. The latter recorded a pre-tax revenue of €4.9 million last year and net profits of €1.7 million, with turnover increasing to €58.1 million.
By Jonathan Fulwell (Source: Matthieu Guinebault)
Copyright © 2023 FashionNetwork.com All rights reserved.