Stockmann warns on full-year profit target
August 10 - Finnish retail group Stockmann said it would have a hard time meeting its full-year target of profit growth after weak results in the first half. Stockmann said second-quarter operating profit fell to 25.6 million euros ($36.06 million) from 30.9 million euros a year earlier, below the market's average forecast for 27.5 million in a Reuters poll.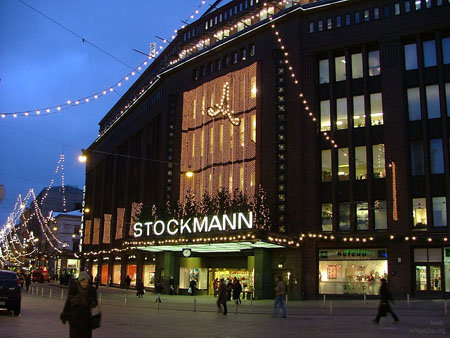 Stockmann department store in the centre of Helsinki, Finland
"The group is still targeting an operating profit for 2011 that is up on the previous year. Its achievement will be challenging due to the weak earnings realised in the first half of the year and requires that there will be no significant slowdown in economic growth for the rest of 2011," it said on Wednesday.
The company operates 15 department stores, six of them in Russia, as well as Lindex and Seppala fashion chains in 13 countries.

(Reporting by Helsinki Newsroom; Editing by David Cowell)
© Thomson Reuters 2023 All rights reserved.