Superdry to launch cosmetics line for Christmas
Superdry wants to broaden its horizons. At any rate, that is the message of Julian Dunkerton, simultaneous with the group's announcement of the creation of a cosmetics line. The SuperGroup CEO told the British press that "the opportunities are seemingly endless. I am doing what I think will add the most value to the brand. We could learn a lot from what Ralph Lauren has done."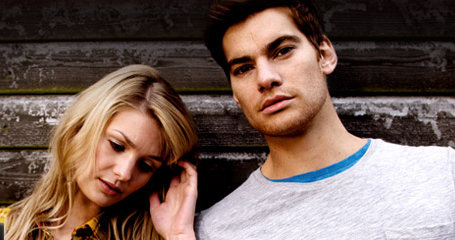 Make-up in Superdry's winter program. Image, Superdry
Superdry, whose portfolio already includes sunglasses and fragrances, is going to sell cosmetics under its own name for the holidays season. As reported by Retail Week, the brand is also thinking to create a collection of watches and wants to expand its apparel range. In collaboration with tailor Timothy Everest, Superdry will offer a first formal menswear collection for spring-summer 2013, to be followed by a similar step in womenswear. Superdry says it want to focus on its products for women and grow them from 35% to 50% of its overall fashion sales.
SuperGroup announced on July 12 an increase of nearly 32% turnover for its fiscal year 2011/2012 ended in late April.
The company says that the growth confirms its retail model and that they would reach 20 stores in England before the end of the year, which meanwhile have achieved cult status. But its pre-tax profits were down nearly 15% to less than 43 million pounds (55 million euros).
Copyright © 2022 FashionNetwork.com All rights reserved.