Supergroup names Peter Bamford chairman as mulls IPO
LONDON, Jan 29 (Reuters) - SuperGroup, the fast-growing British fashion group considering a stock market flotation this year, said it has appointed former Vodafone (VOD.L) director Peter Bamford as its non-executive chairman.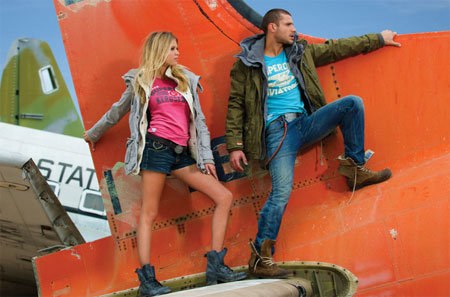 Photo: www.superdrystore.com
The firm behind the Superdry brand worn by celebrities such as David Beckham and High School Musical star Zac Efron said Bamford would bring a "global outlook and vast experience".
Bamford has previously held senior positions with Kingfisher (KGF.L), Tesco (TSCO.L) and WH Smith (SMWH.L).
The company is being advised by Seymour Pierce on a possible listing which, according to newspaper reports, could value it at about 400 million pounds ($651 million).
Earlier this month SuperGroup, which trades from 39 stores in the UK and Ireland, 54 concessions in House of Fraser department stores, and also has a presence in Belgium, France, Scandinavia, the U.S. and Australia, posted stellar Christmas trading.
On Wednesday 27 January, private equity firm Kohlberg Kravis Roberts [KKR.UL] bought retailer Pets at Home for 955 million pounds.
The higher-than-expected price fuelled speculation that other companies considering sales, such as SuperGroup, fellow fashion retailer New Look and online grocer Ocado, might also opt for a private equity deal rather than an initial public offering.
(Reporting by James Davey, editing by Matt Scuffham)
© Thomson Reuters 2023 All rights reserved.