SuperGroup sales growth slows
LONDON - SuperGroup, the company behind the Superdry fashion brand, posted a slowdown in sales growth in its fourth quarter, blaming the tough retail environment.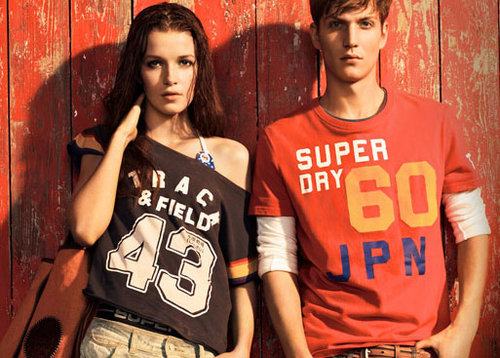 Photo: Superdry
The firm, looking to win back shareholder confidence after a litany of recent mistakes led some analysts to label its shares uninvestable, said on Thursday it had a disappointing end to the year but said its brand "remains strong" and it was maintaining profit guidance.
Last month SuperGroup lost over a third of its market value after its latest profit warning, attributed in part to "arithmetic errors".
That setback followed stock availability issues in spring 2011 and the botched implementation of a warehouse IT system upgrade last autumn that left stores short of stock.
The firm, whose clothes are a favourite of celebrities such as David Beckham, Leonardo DiCaprio and Pippa Middleton, said total sales rose 14.1 percent to 75.2 million pounds in the 13 weeks to April 29.
That compares with a third quarter rise of 25.3 percent.
SuperGroup said retail sales of its trademark T-shirts, hooded tops, check shirts and jogging bottoms rose 24.7 percent, with sales from stores open at least a year flat.
"Online performance continues to be strong but the challenging retail environment has seen a slow-down in sales from stand-alone stores and concessions," it said.
Wholesale sales growth slowed to 4.4 percent.
SuperGroup was one of 2010's most successful stock market flotations. After listing at 500 pence its shares rocketed to a high of 1,899 pence in February last year after a string of stellar sales figures.
But the poorly received trading statements in May and October prompted a dramatic reversal.
Shares in the firm closed Wednesday at 325 pence, valuing the business at 261 million pounds.
© Thomson Reuters 2022 All rights reserved.