Swatch says demand for pricey watches dips
ZURICH, June 29 (Reuters) - Swatch Group (UHR.VX), the world's largest watchmaker, has seen demand for its pricier brands drop by around 10 percent so far this year, the group's chairman was quoted as saying on Monday 29 June.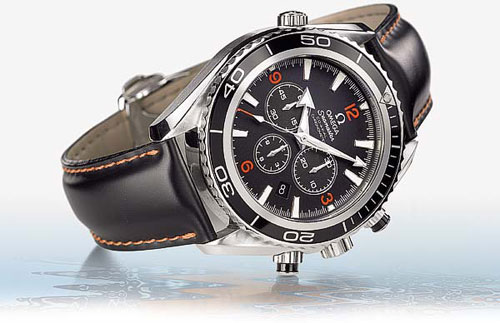 Omega, Seamaster model
"Some of our brands are doing better than last year, especially in the midrange. For the higher categories, the contraction is just above 10 percent," Nicolas Hayek told Swiss newspaper L'agefi.
Hayek said Swatch Group, best known for its colourful own-brand plastic watches, was likely to post results in 2009 in line with the previous year's, adding there were signs of a pick-up in several countries.
Hayek sees a recovery in the Swiss watch industry from mid-2010, but he cautioned that there will be a lot of damage until then and many brands will disappear.
Swatch Group also owns higher-end brands such as Breguet and Blancpain and Omega.
Last week, the head of Swatch Group's Tissot marque told Reuters he expected sales to rise between 5 and 10 percent in local currencies as the economic downturn prompts consumers to favour more affordable timepieces.
The Swiss watch industry is grappling with its most severe drop in demand in around two decades as consumers scale back on spending and retailers focus on getting rid of old stock before ordering new goods.
(Reporting by Silke Koltrowitz; editing by John Stonestreet)
© Thomson Reuters 2022 All rights reserved.