Talbots starts search for new CEO
Talbots is finally going to replace its chief executive after years of disappointments, and investors cheered the news, sending the lagging stock up 8 percent as they hope the women's apparel chain can finally shed its stodgy image.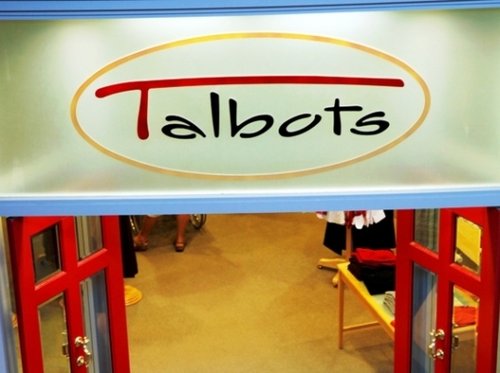 Talbots
While Sullivan will see her way out of Talbots by the end of June, she will also take home $5 million in cash, along with other benefits.
Under Sullivan, who took over as CEO in 2007, the retailer tried a variety of unsuccessful inititiaves to get back to growth, including changing store formats and experimenting with a younger clientele.
"Boards will only give management a certain amount of time to make things work and shareholders will only give boards a certain amount of time to make things work," said Eric Kuby, chief investment officer at North Star Investment Management Corp in Chicago.
North Star started the year with about 150,000 Talbots shares but owns none now. In June, Kuby had cut the stake down to 10,000 shares, saying investors were getting "impatient" with the lack of progress at the company.
"We usually are long-term investors, but the news flow was so much worse than our expectations that we exited quickly," Kuby said.
Last week, the retailer, which targets middle-aged women, flagged a challenging holiday season ahead as big discounts were expected to hurt margins.
"People who hold the stock need not just management change, but some actual improvement in the business before people can feel any better about the stock," Kuby said, adding the key factor is who takes over from here.
Talbots' board has formed a search committee of independent board members and hired the executive search firm Spencer Stuart to assist.
Last week, the company also chalked out additional plans to slim down -- including pulling its national advertising and television campaigns and cutting jobs by 9 percent -- expected to save about $50 million annually.
Hingham, Massachusetts-based Talbots, which was once a popular destination for its classic fashions, has been consistently lagging peers like Ann Inc and Chico's FAS Inc.
Shares of the retailer, which operates 551 stores in the United States and Canada, were trading at $1.65 on the New York Stock Exchange, a fraction of the $30-levels they used to 10 years ago. They had closed at $1.99 on Wednesday, a day before the company reported another quarter of disappointing results.

(Reporting by Nivedita Bhattacharjee in Bangalore, additional reporting by Ranjita Ganeshan, Editing by Sreejiraj Eluvangal))
© Thomson Reuters 2022 All rights reserved.