Temperley London sets up shop in Mayfair
Temperley London is joining the ranks of the Mayfair luxury market. The British womenswear label has announced that it will open its first flagship store at 27 Bruton Street, the sole occupant in a six-storey Georgian building give over entirely to the romantic label and its different lines. The opening is scheduled for this November and will be the label's second point of sale following the opening of a boutique in Notting Hill in 2002.

Just like Roland Mouret who recently set up shop in the same area of Mayfair, Temperley London will direct all aspects of the business from its new headquarters: sales, press, PR, marketing, online retail, and finance. The retail unit will cover two floors with a total surface of just over 2500 square feet and house the label's three lines, Temperley London, Alice by Temperley and Temperley Bridal. The label has also said that it is on the look-out for individual retail units for each of these diffusion lines.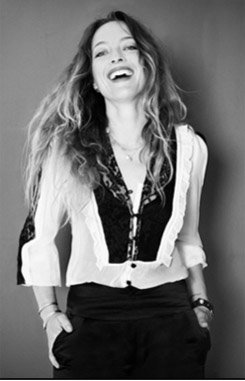 "The opening of this London flagship store is the first in a series of very exciting growth initiatives", said Lars von Benningsen, the label's CEO and also husband of the 36 year old designer who trained at Central Saint Martins and is specialised in print. The next stage is the development of the bridal line and an accessories collection by the time the Mayfair store opens, the re-launch of the online retail platform in October 2012, and the opening of a New York flagship in 2013.
Temperley London already has boutiques in Los Angeles and Dubai. The label will also be collaborating with British retailer John Lewis on an exclusive collection which will launched in John Lewis's retail network in September 2012.
Wholesale remains Temperley London's main distribution channel – it has more than 200 points of sale in 35 markets, as does the contemporary line Alice by Temperley.
Copyright © 2023 FashionNetwork.com All rights reserved.